Moderator
Staff member
Moderator
Joined

Mar 5, 2014
Messages

3,756
Reaction score

18,664
Location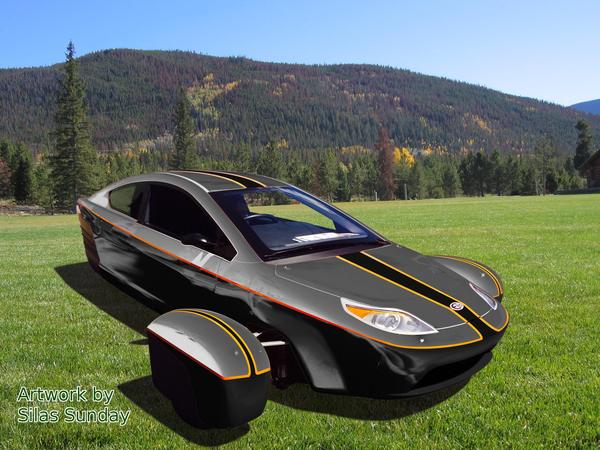 Independence Day symbolizes our country as one big family where people share in a common idea — that all should have the freedom to live the way they want.
Elio Motors provides yet another version of freedom, one where the nearly 25,000 reservations to date have become the hand raising affirmation for the company's vision to change American transportation. Elio Motors and our reservation holders recognize some fundamental truths: traditional personal transportation isn't working like it should and a new way of travelling American roads is wanted and needed.
Elio Motors is the answer.
On this Fourth of July, our version of the right to free expression is captured in the words of a Gulf War Veteran and an Elio reservation holder. Silas Sunday.
In the Words of Silas
When I do things, I like to do them right the first time. Which is a great segue into how I learned about Elio Motors and why I believe they too share a similar mantra.
I have been actively monitoring alternative vehicles for more than a decade. My goal was to find a vehicle that reduced my fuel expenses, wasn't mega expensive, was stylized, and traveled a greater distance per dollar spent. Throughout the years many appeared promising but failed in one criteria or another. I also wasn't happy with current vehicle hybrid systems, pure electric, or the sub compact regular gas powered vehicles, or their exorbitant costs. So, I discontinued my search for an alternative commuter vehicle and began focusing on large touring motorcycles.
I had narrowed my search to three candidates, had taken them all for test rides, and was focusing on one I liked for $28,000.00. While doing a bit more research on my motorcycle selection I stumbled across Elio Motors and remember saying to myself, "What is this?" Which quickly led to questioning why haven't I seen this before? Is this for real? How can this vehicle only cost $6,800? Many of the same questions I believe you may have asked yourself.
Elio appeared to be everything I was searching for: right price, with the correct technology, fuel efficient, and visually stunning. I immediately began intense research on all available information on the Internet. I read every web page on Elio Motors web site, watched every video available, then searched the web for any and all information I could find about Elio Motors, the vehicle, investors, news station reports, etc.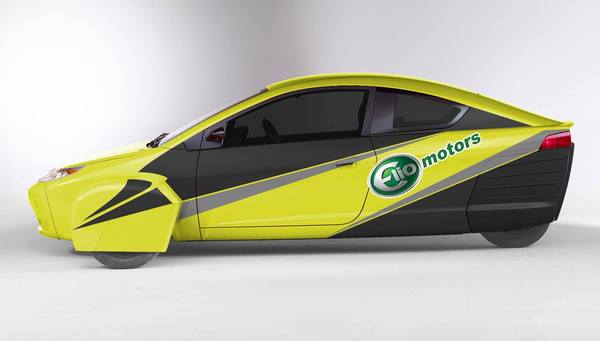 My concerns were quickly put to rest after learning about who was on the board of directors, Paul Elio's personal background, and watching video after video of everyday people reviewing the P3 prototype praising the concept. I soon discovered the "why" and when it all started.
Mr. Paul Elio in late 2008 was frustrated with high fuel prices and seeing our nation's wealth pour out. Being a fierce U.S. patriot, I place a lot of weight on anything created in the U.S. I also have a tremendous amount of respect for entrepreneurs whom are willing to take an idea and transition that idea to reality through personal sacrifice and hard work. Paul Elio's story struck a cord and ignited a flame of excitement within me I hadn't felt in a long time. I immediately bonded with Paul's dream as it was a dream of mine to own such an alternative vehicle. After all, I had been searching for such a vehicle for over 10 years.
When I saw Elio Motors' concept, learned HOW they were planning on creating this vehicle, WHAT parts they plan to use, WHERE they planned to manufacture it, and WHOM they have for leadership, ABSOLUTELY all my concerns were eradicated. So much so, I put down my first non-refundable reservation for $100, upgrading a week later to $1,000 when I had the funds to do so. That was a year ago.
Soon after that, I sent Elio Motors an email asking if I could pay off the remaining balance and was politely told, "We only accept a maximum of $1,000 reservation." How amazing is that! This single, simple concise reply solidified my faith in Elio Motors into granite bedrock. If there was ever a chance to take advantage of a consumer, my request to pay an additional $5,300 was it. This spoke volumes about their integrity and treatment of customers and whom Elio Motors was as a company.
Elio is also the first vehicle I have ever placed cash on without first seeing it in person and giving it a thorough inspection and test drive. Six months later, still enthralled with all Elio Motors has to offer, I put another $1,000 non-refundable reservation down on a second vehicle for my wife. In fact, it was nearly a year before I saw the vehicle in person and it was their latest prototype version P4. That brings me to yet another aspect of Elio Motors that I have admired -- their employees.
The entire Elio team is comprised of the most friendly and genuine people I've ever met. Their conviction about their mission emanates from each and every one of them. It's a passion I have myself about Paul Elio's creation.
The vehicle in my opinion is just cool, exciting, and brilliant. I've had a love affair with vehicles all my life and owned far too many. Somewhere in the mid forty's, some new some used, which is about one different vehicle for every year I've been alive. I have a strong understanding of automotive technology, as I've rebuilt engines, and restored a several vehicles from the frame out. I have closely followed bleeding edge technologies such as vehicle batteries, monitoring energy density to weight ratio progress and other alternative vehicles around the planet for the past 10 years.
When I saw the Elio Motors concept, I immediately understood the end goal, its impact and meaning to so many, including myself. And, because I craved more and more information about Elio Motors, I created a Facebook account for the sole purpose to follow Elio Motors' information and have been doing so for over a year. During this time, I was trying to decide on which of the seven base colors suited me best because I plan to customize my Elio. I have shared these designs with others on Facebook and delighted in helping others visualize how a little paint here and there could radically change its appearance. I created so many that people requested to have them all in one location, which I did
(click here).
Over time I've provided many requests for custom Elio artwork and many have offered to pay for the custom design I create for them. My reply has always been the same "I do not charge for my Elio artwork." I've never really addressed "Why" I don't charge. It's simple really, I want as many people as possible to become involved in Elio Motors and be as excited as I am about the company and its vision. For me, this vehicle represents more than just a few extra dollars in my pocket. It represents what our nation stands for: innovation, entrepreneurial spirit, freedom to dream, and most of all, to make that dream a reality.
What sets Elio Motors apart from other start-ups that have failed in the past? Elio Motors is not bringing to market some ground breaking electric or hybrid expensive technology. What they are bringing is a vehicle built with proven current production "off the shelf parts", an engine that is updated with current technology that's made RIGHT HERE IN THE USA at the best possible price I've ever seen in my life, and of which 90 percent is North American manufactured content. The Elio will bring great value to my family by reducing our travel costs. All the while providing a stylish and sporty ride.
Elio was conceived of by a U.S. engineer and will be manufactured right here in the U.S. in Louisiana by U.S. workers. That is something I'm so proud of and I plan to be a part of.
To reach Silas:
Silas.Sunday(at)gmail.com
https://www.facebook.com/silas.sunday.927
Original artwork courtesy of Silas Sunday
http://us6.campaign-archive2.com/?u=24b371802c83d81776b06aa68&id=c4c9caa443